Posted by Eric Kidd Mon, 01 Sep 2008 10:33:00 GMT
Ubiquity is an experimental Firefox plugin. It's a "graphical command line" similar to QuickSilver on the Macintosh.
You can easily add your own commands to Ubiquity. The following article shows how to create a Hoogle search command that looks up Haskell functions by name or by type signature.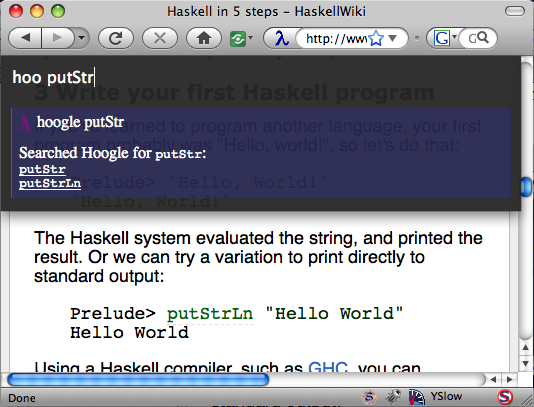 You can press Return or click on one the links in the preview.
Read more...